NEW YORK CITY 🗽
45 Main Street, Dumbo, Brooklyn, NY 11201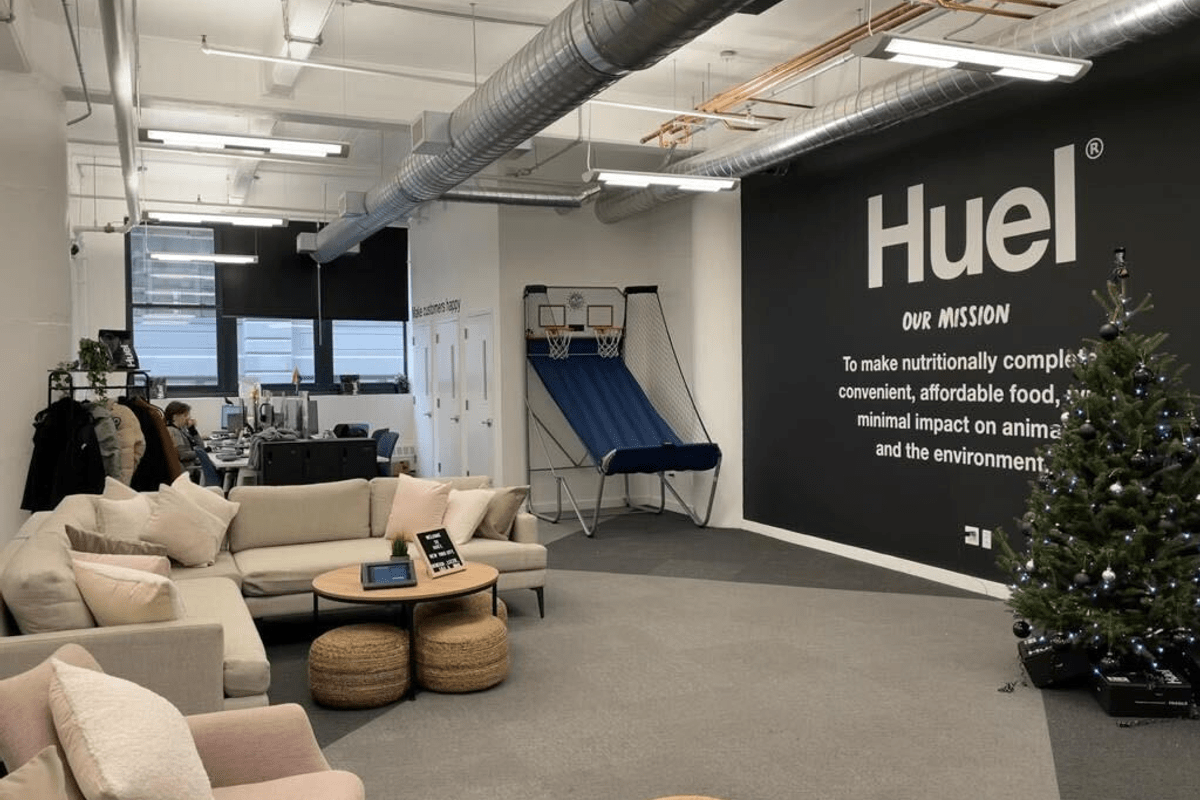 Set in a prime location in Dumbo Brooklyn, we opened our Huel USA office back in 2019. We're a short walk from the waters edge that overlooks the famous Brooklyn Bridge and have a communal rooftop garden that our teams can enjoy at anytime of their day.

We've taken the time to design a space that our teams can feel energised in, and our office includes an on-site kitchen with breakout space sofas, a giant screen for our fortnightly 'All Hueligans' meetings and an in office basketball hoop for when a break is needed! 🏀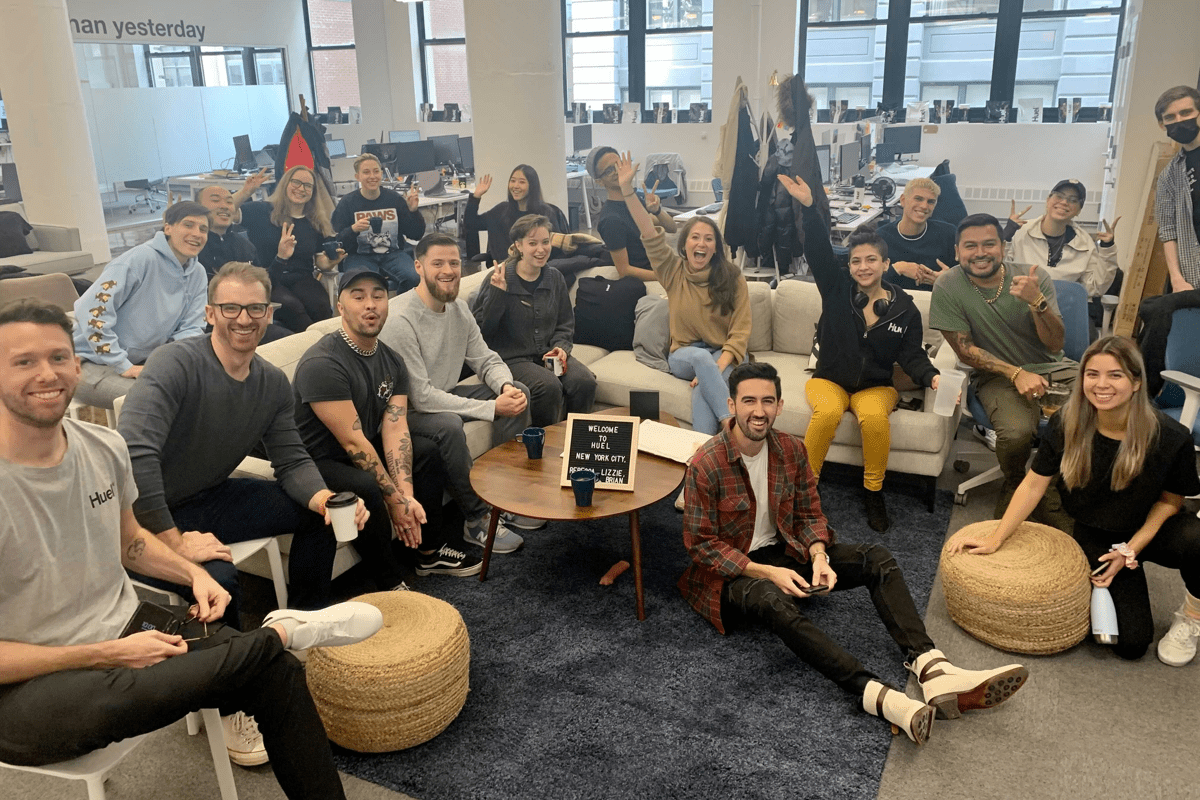 Our NYC office is home to our USA Customer Experience team alongside some of our Logistics, Supply Chain, Technical, Retail and Marketing Hueligans too.
Although our NYC team is set across the pond from our Global HQ in Tring UK, we make sure we stay well connected. Our teams take the chance to visit each other when they can, and make daily zoom calls and messages via slack to keep track of what's going on.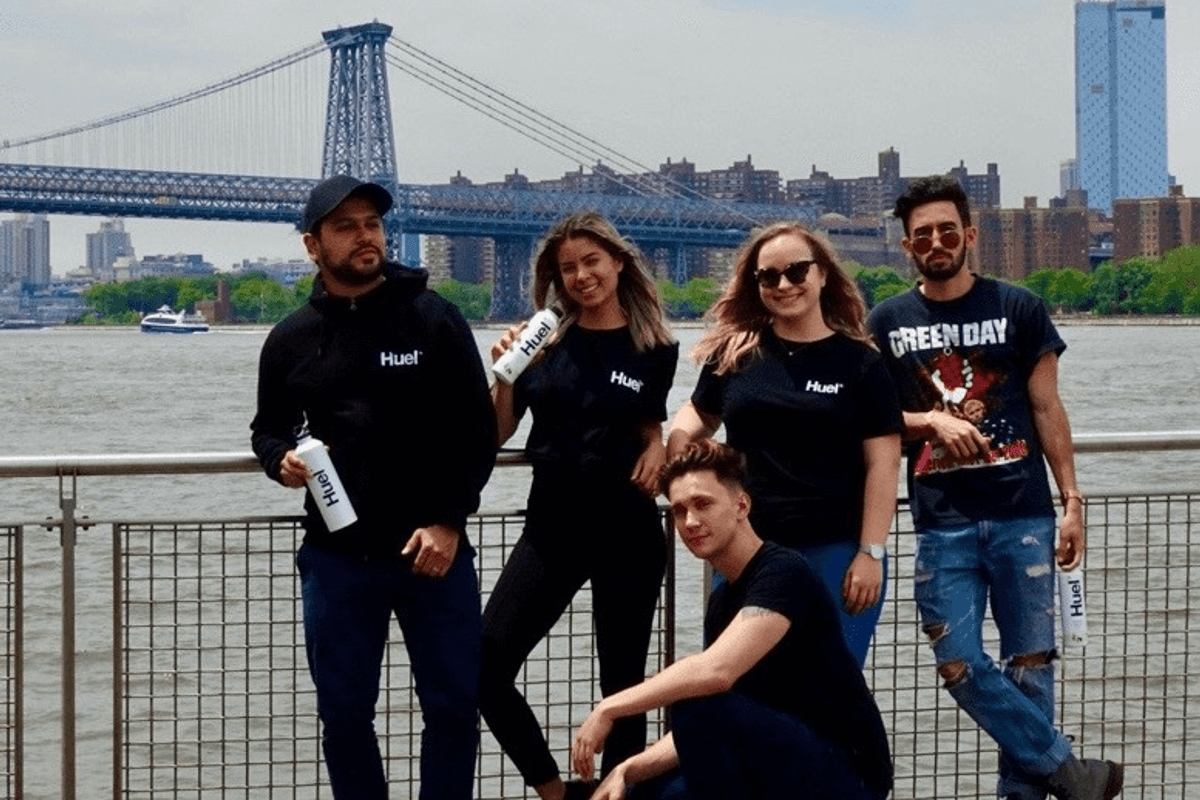 Perks & Benefits
We're a tight-knit team of intelligent, hard-working and bloody lovely people who are passionate about making the world a happier, healthier, and better place!

We like to reward our teams for this, so click the link below to find out how being a part of Huel in NYC could benefit you...
No jobs visible on this page? Nothing matching your skillset?