Marketing
·
London
·
Hybrid Remote
Creative Accounts Executive
We are looking for a highly organised Creative Account Executive to join our team and focus on all things creative!
We usually respond within two weeks
Hey! We're Huel and we're pleased to meet you! 👋 We're going to start by talking about our exciting new Creative Accounts Executive position, but if you'd like the quick low down on us first including our growth story then just head to the bottom of this page!
The role
At Huel, we make it a priority to connect with our Hueligans on a day-to-day basis, bringing fresh, engaging, innovative content across a variety of advertising channels including Meta, YouTube, TikTok, Reddit, Google, CTV and more. So, we are now looking for a Creative Accounts Executive to help the creative strategy team deliver the content needed across these channels 📱
Here's an insight in to your day to day: 
You will project manage all of our paid advertising content streams including the day to day communications with our external creative agencies & partners 🤜🏼
Ensuring hundreds of creative assets are delivered to a high standard across various markets in a timely manner to our performance channel managers ⏳
You'll be managing our ad translation process across 10x international markets, liaising with our VO & editing partners 🇩🇪🇺🇸
Acting as a right hand man/woman to our Senior & Midweight Creative Strategists driving their strategies across all external and internal content produced for Huel.
Checking all creative is on brand and to a high standard with no mistakes.
You will also be identifying ways to evolve how we source UGC content and acquire more content from real Huel customers 👥
Leading research projects key to the success of our strategic planning including quarterly creative reviews and trend watches.
Daily creative analysis of our ad creative across all platforms, reporting your findings to our strategists on a regular basis 🖌️
Not yet convinced it's the role for you? Well, then you can click 👉HERE to read a more detailed job description and learn about the team!

What we're looking for in you
 The role is best suited to someone who thrives in a project management environment. You will have an eye for detail and the desire to build highly organized workflows whilst having a passion for marketing 🗂️ You will also be a team player and great communicator, with a knack for building stronger agency relationships. Finally, you will be a wiz at google sheets and have an eye for beautifully designed decks 🧙‍♂️ 
What do we offer in return?
We have a high-performance culture which is balanced evenly with world-class well-being initiatives and benefits that are tastier than our Salted Caramel Black Edition (and trust us, that's saying something!)
⏰ 4 and a half day working week - We finish at 1pm on a Friday!

🌴 30 days annual leave PLUS bank holidays
🕖 Flexible working - including up to 2 days per week at home
🥤 Free Huel to keep you going
🏖️ 2 weeks a year to work remotely from anywhere! One week in the Summer and one week at Christmas
🐾 Dog friendly. If you've seen Daddy Day Care the movie, that's basically our HQ but for doggo's!
🙋 Paid Volunteering Days
🏋️ Monthly gym membership contribution plus free use of our gym at HQ including free group classes. We will also give you your own nutrition plan!
🧠 Free 1-on-1 therapy provided by Self-Space.
🏥 Private Medical and Health insurance for you and your loved ones, including free life insurance covering up to 4x your salary
⚡ Electric Car Scheme with onsite charging when you visit HQ
🤰 Enhanced Family Leave
👪 Workplace Nursery Scheme
🎓 Huel Academy
🎉 Quarterly events to celebrate success - Have you heard about Huelchella?
So what next?
If this sounds like the right opportunity for you, then we'd love to hear from you! Click on apply to this job to send us your CV and cover letter and Ellie from our talent team will be in touch with you.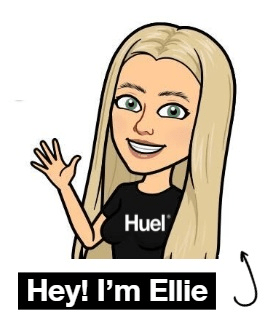 We are Hueligans
We're all made up of our Huel DNA, but what makes us unique is our individual differences. We've created a culture of belonging and we celebrate the diversity our Hueligans add to our teams. We encourage authenticity, different views, and new ideas to enable us to create products that our customers around the world enjoy and love. Read more about our culture here.

All employment offers at Huel are subject to carrying out basic DBS checks as part of the recruitment process. Huel does not discriminate unfairly against any subject of a Criminal Records Check (CRC) or self-disclosure on the basis of a conviction or other information revealed. In addition to CRC checks, Huel also carries out social media checks, adverse media checks, education verification and credit & fraud background checks (Finance roles only).
Marketing
·
London
·
Hybrid Remote
Creative Accounts Executive
We are looking for a highly organised Creative Account Executive to join our team and focus on all things creative!
Loading application form
Already working at Huel?
Let's recruit together and find your next colleague.