Sales
·
Huel Germany
·
Fully Remote
Head of Sales - DACH
To help us accelerate our DACH retail expansion, we are now looking for a Head of Sales to join us based in Germany 🇩🇪
We usually respond within a week
Hey! We're Huel and we're pleased to meet you! 👋 We're going to start by talking about our exciting new Head of Sales position, but if you'd like the quick low down on us first including our growth story then just head to the bottom of this page!
The role
To help us accelerate our DACH retail expansion, we are now looking for a Head of Sales to join us based in Germany 🇩🇪. Working across our Huel Ready-to-drink range you'll lead our retail expansion in the German and Austrian market, building strong, strategic relationships with our distributor partner that helps drive rapid growth for Huel and for the category. Since launching in DACH retail in 2021, we're now stocked in around 400 stores, but were just getting started. You'll take full responsibility for our German retail P&L and be expected to deliver and surpass our budgeted financial and distribution targets with a winning go-to-market plan 📈.

Whilst this is our first DACH retail hire, we plan to grow the team, so this role would best suit someone with the ambition and drive to build a sales empire 👑! This is your opportunity to be an integral part of Huel's journey and also build your career.

Not yet convinced it's the role for you? Well then you can click 👉HERE to read a more detailed job description and find out some fun facts about the team!

What we're looking for in you
First and foremost, you must be based in Germany 🇩🇪 with extensive knowledge of the sales market. Ideally it would be best suited to someone based in Berlin. Hanover or Hamburg. You'll have around +7 years FMCG sales experience in Germany and will have exposure to retailer chains such as Rewe and Edeka. You'll have experience of winning new business in the German market and driving significant distribution growth💪. Strong experience in managing distributor relationships is needed, and you'll be a consummate negotiator.
What do we offer in return?
And in return for all of your hard work and team playing, you can expect benefits that are tastier than our Salted Caramel Black Edition (and trust us, that's saying something!)

🥤 Free Huel to keep you going
🌴 30 days annual leave PLUS bank holidays
🕖 Flexible working hours

🏋️ Monthly gym membership contribution and we will give you your own nutrition plan for free!
🧠 Free 1 on 1 therapy provided by Self-Space.

🎓 Huel Academy
So what next?
If this sounds like the right opportunity for you, then we'd love to hear from you! Click on apply to this job to send us your CV and cover letter and Alice from our talent team will be in touch with you.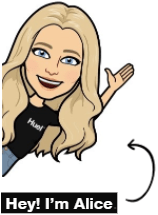 In the meantime if you'd like to clue yourself up on our interview process head over to this page 👉 https://careers.huel.com/pages/becoming-a-hueligan

All about Huel
Well first things first, we're going to bust some myth's that you may have heard! Huel is often referred to as a 'meal replacement' or a 'protein shake' for gym goers and dieters, but that's not *technically* correct. Whilst Huel can be used to help you achieve those things, Huel is so much more than this. We're a food brand. And one that loves the planet too 🌎🖤. We offer nutritionally complete meals that are a solution to some of the world's most challenging problems. We are here as the future of food, and we are here to change the way people think about it!

Huel was founded by Julian Hearn back in 2015 in the small town of Aylesbury in the UK 🏢. Fast forward 6 years and we are now sold in over 150 countries worldwide with 3 offices in the UK and 1 in NYC🗽!
2021 was one of our most successful years so far. We reached sales of over £100m and we grew by 43%! We almost doubled our headcount from 110 to over 200 employees, and we launched a number of innovative products, including our delicious plant-based Mac & Cheeze, and our new Protein Bars!
We're super proud of what we've achieved in just over 7 years and we have no plans to slow down🏃🏻📈. We've got an About Us page that explains in lots more detail exactly who we are, why Huel was started, and how we're changing the game, but for now, we think we've said enough!
Department

Locations

Huel Germany

Remote status

Fully Remote
Sales
·
Huel Germany
·
Fully Remote
Head of Sales - DACH
To help us accelerate our DACH retail expansion, we are now looking for a Head of Sales to join us based in Germany 🇩🇪
Loading application form
Already working at Huel?
Let's recruit together and find your next colleague.